Our Resources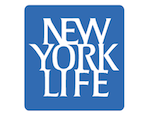 Stuart Isgur and his fellow financial professionals are proud to be affiliated with New York Life Insurance Company. New York Life and its wholly-owned subsidiaries provide life insurance, annuities, long-term care insurance, and mutual funds*. As one of the nation's oldest and largest mutual life insurance company, we've made a habit of keeping our promises and honoring our commitments, so when the time comes to trust someone with your most important assets, you can have confidence in the fact that we take that responsibility seriously.
We invite you to explore the depth of our commitment: Talk to your friends and neighbors - many of them may be New York Life customers. Read what the leading rating agencies have to say about our company.
*Offered through NYLIFE Securities LLC (member FINRA/SIPC), A Licensed Insurance Agency. NYLIFE Securities LLC is a New York Life Company.
Contact Info
777 Main Street, Suite 3300
Ft Worth, TX 76102
Map and Directions
Phone: (817) 878-3217
Fax: (817) 878-3270
Quick Links